opening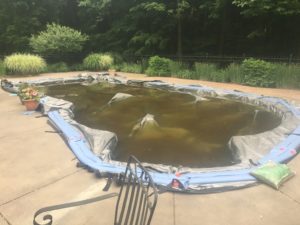 Step 1: Start pumping water off the cover with a trash pump with 3″ hoses.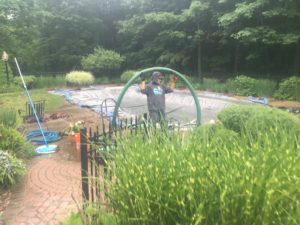 Step 2, When the cover is clear remove the pump and the waterbags, remove the cover from the pool. Fold the cover and waterbags to get ready for storage.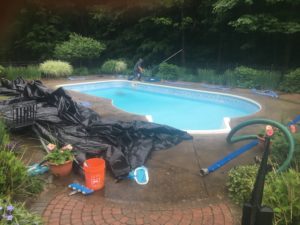 Step 2: Clean the pool, install Handrails, Add Startup Chemicals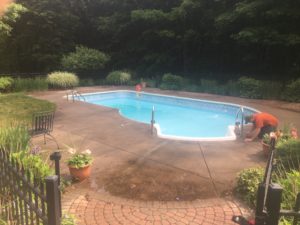 Put equipment back together (hint: parts are usually stored in the pump basket for winter). Start the heater.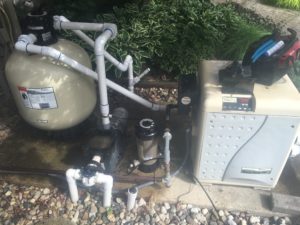 Rinse the deck, make sure the pool sparkles and we are all set! The homeowner is now waiting on a water truck to top off the pool, and then they can open the skimmer valve which we have closed at this point.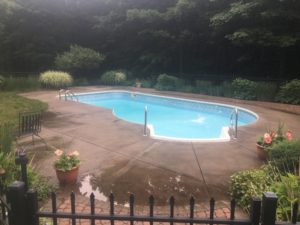 15 Pool Opening Tips from the Pros (including your very own Ask the Pool Guy!)
It's that time of year when the grass grows greener, the days are warmer and the pool cover is ready to come off. It's time for your pool to end it's winter-long hibernation and start enjoying the water.
I asked pool industry professionals from around the world to give their best tips for opening a swimming pool. If you learn something new and helpful, please share it with someone (via social media) who might also find it helpful.
5. Fill The Pool While Removing Water from the Cover
While siphoning the water off the top of the winter cover, put your garden hose underneath the cover to fill it up so you don't get caught with too little water in the pool.
Be careful using a submersible pump to remove water off the pool cover. We've seen multiple cases where the homeowner left the pump running too long, draining the entire shallow end of the pool. This can cause a fiberglass pool to pop out of the ground and a vinyl liner to shrink.
Allan Curtis, Ask The Pool Guy
Twitter: @askthepoolguy
Facebook: Facebook.com/askthepoolguy